Our company is open for visits Mon-Fri 8.15 - 15.00 and for collecting of the ordered goods from warehouse 2 hours longer until 17.00
WE ARE CLOSED ON DECEMBER 4 AND 5 DUE TO INVENTORY
Olivari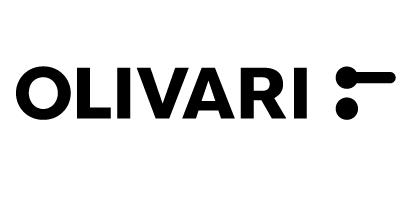 Olivari is a high quality door- and window hardware producer from Italy. Since 1911 Olivari has been manufacturing handles at its own factories in Italy where the entire production process takes place. In its century-old history, Olivari has always sought out the maximum in quality, relying on the creativity of the best designers and architects. The Olivari family has handed down its attention to details, the search for innovation, and mainly a passion for its work, from generation to generation. They has been using the most advanced technology more than 100 years by now and has attained ISO 9001 and ISO 14001 certifications.
Please see the product catalog here:

Olivari

Olivari NEWS 2022
Olivari door handles are suitable for european (DIN) standard locks (also for Bonaiti magnetic locks).
Modern door handles are recommended to use with concealed hinges and Bonaiti magnetic locks. For a perfect result we suggest to use door handles, locks and hinges in same or similar finishing.
▲